Tag:
best practice
In this second post about giving your database a spring spruce-up, I'm going to outline some tips for cleaning up your list of schemes.
You are mostly going to be working in the Schemes & Interpretations module. Select Schemes > Strataigraphic schemes to bring up the Schemes window.
Spring is in the air here in the UK and I for one have forgotten my new year's resolutions. Blow away the cobwebs and embrace the new season feeling virtuous by spending a little time spring-cleaning your StrataBugs database. All databases need ongoing tidying up, organising and pruning. It need not be a huge job – a little dusting here and there to keep things in shape will go a long way if performed frequently. Perhaps get into the habit of performing these tasks at the end of each project.
Go to the full post…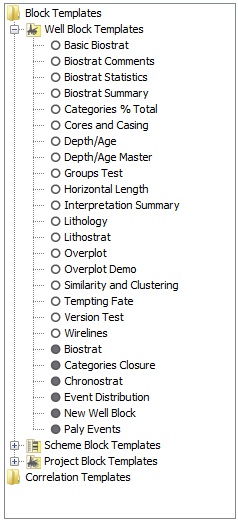 As the early adopters get into the swing of the new charts module, we've heard a mumble or two about the quantity of templates being created. A big advantage of the new charting system is that it can cut down on duplication; if you wanted to use the same panel design twice, why store (and have to edit it) twice? Now that you can share templates across charts, you don't need to store so many! But because you can see these templates on-screen, it could appear that you have more, rather than fewer.
How many do you have? Just how many is too many?
The number of templates you need depends entirely on how you work. Having lots of templates is fine… But perhaps you have a template management problem if:
You can't find the template you're looking for
It's not obvious what templates do
You have many templates which are similar and/or unused
These problems are all easily avoided by taking note of a few points.